2005
Embora ultimamente a quantidade de escritos tenha diminuido drásticamente por aqui (culpem isto e isto, e isto! E um milhão de outras coisas que ando a fazer como eventos de jazz, e produções audio caseiras!) No entanto faz-se uma breve retrospectiva 2005, deixam-se umas novidades, umas ideias para ouvir no ano novo, etc.. etc.. etc..!
Novidades de Equipamento Musical:
A indústria musical é uma das maquinas mais apetechadas que existe, se acham que os telemóveis são aos milhões e quando damos por ele já saiu um melhor que o anterior, é porque não lêem a Future Music, ou a Computer Music, são leituras assustadoras. felizmente existem equipamentos que vieram para ficar, modelos que duram décadas e que ninguem sabe porquê,
Mpc
's,
NS-10
,
Dx-7
, são tantos, deêm uma vista de olhos na
secção da maquinaria
para o artigo mais recente na matéria!
Artigos Atrasados:
Abaixo deste post fica um dos muitos artigos que tinha em modo "rascunho" por aqui, ainda existe uma mão cheia deles que já devias estar completo, mas vamos aos poucos,! Desta feita é a vez de
Dan Nakamura
, ou seja
Dan The Automador
.
A Much better Tomorrow
para ler mais abaixo...
Alguns dos melhores Discos do Ano:
Jaga Jazzist : What we Must
Skalpel : Konfuzion
Common : BE
Dj shadow - Endtroducing (deluxe edition- reedição)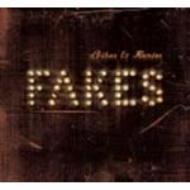 Dzihan e kanien - Fakes (os dois discos!)
Sigur rós : Takk
Rocky Marsiano : Pyramid Sessions
Kanye West : late Registration










Os melhores discos ouvidos este ano (que não sairam em 2005):
atenção lista escrita rapidamente, talvez com mais uns minutos a lista triplicasse, ou os discos figurados seriam outros...
Pete Rock e Edo G - My Own Worst Enemy
Miles Davis - Sketches of Spain, A Kind Of Blue, Steamin' With Miles Quintet, The Complete Savoy Recordings, The Complete Jack Johnson Sessions, Bitches Brew.
Talib kweli - the Beautiful Struggle
Dan the Automator - A Much Better Tomorrow (LP)
John Coltrane - Sun Ship e a Love Supreme
John Coltrane e Johnny hartman - (sem título)
John Coltrane e Don Cherry - the Avant garde
Gangstarr - the Ownerz, Full Clip (compilação 10 anos Gangstarr, cd-duplo)
Dj Shadow - The Private Press
Gotam Project - la Revencha del tango
St. Germain - Tourist, Boulevard
Femi Kuti - Shoki Shoki, Fight to Win
Skalpel - Skalpel
Micro - Demo Style, Microlandeses
Madlib - Yestedays New Quintet: Stevie
Nicola Conte - Other Directions
Herbie Hancock - Headhunters
Foreign Exchange - Connected
Morcheeba - Charango e Fragments Of Freedom
Us3 - Hand On The Torch
Koop - Waltz for Koop
El-p - High Water LP
Bulllet - Lost Tapes ( o album da vida...) e Torch Songs for Secret Agents
Hocus Pocus - The Acoustic Hip Hop Quintet
Weather report - Black Market, Live in Tokyo
Portishead - Portishead e Dummy
Quinteto tati - Exílio
Jamiroquai - Travelling Without Moving
K-Os - Joyfull Rebellion
Declaime - A lil' Light
Unkle - Psyence Fiction
Madlib - Shades Of Blue
Madlib and Declaime - A Lil' Light instrumentals
Parliament - The Clones of dr. Funkenstein
tantos outros....

Os melhores discos descobertos na poeira este ano
( clicar aqui para review completa na secção diggin'):
Miles Davis e John Lee Hooker - The Hot Spot OST (uma das grandes e mais estranhas descobertas do ano)
Duke Ellignton - In my Solitude
The Newport in New York '72 Jam session (4 x LP)

Stevie Wonder - Music Of My Mind e Fulfillingness' First Finale
Roller Coaster - Wonderin'
Pointer Sisters - contact e Steppin' Out
Jimi hendrix - The eternal Fire of Jimi hendrix
Miles Davis - Live at Carnegie Hall
Billie Cogham e George Duke - The Billie Cogham - George Duke Band, Live
James Brown - Sex Machine "Live in his home at augustia" (2x LP)
Spinners - Pick Of The Litter

SuggarHill Gang - rapper's delight
Messengers - In The Jungle
Stanley Clarke - School Days (o único da lista que não foi em feiras) e Stanley Clarke
Chaka Khan - Chaka khan
Santana - Caravanserai
e outros que a memória não ajuda a relembrar, ou que estão escondidos na prateleira...
O tema com mais significado este ano:

7 days in Sunny June - Jamiroquai, Dynamite ou John Coltrane -
Acknowledgement, A Love Supreme











O disco mais rodado este ano:
Zero 7 - When it Falls ou Art Blakey and The Jazz Messengers - Roots n' Herbs








Desilusão do ano:


Cancelamento da vinda dos Jaga Jazzist a Lisboa
O concerto do ano:

Basement Jaxx - Festival do Sudoeste 2005 (Zambujeira do Mar)
Dan The Automator - A Much better Tomorrow
feat. Kool Keith


Normalmente por aqui escrevo muitas opiniões pessoais sobre os discos que oiço e gosto, normalmente esses escritos vagueiam pelas emoções que cada disco me desperta durante a sua audição.. e os meus próprios artigos servem como reflexão sobre o artista, fazem-me querer saber mais e investigar o resto da sua discografia. Este é mais um desses casos, por vezes já sei quase tudo sobre o artista quando me atrevo a escrever sobre ele, mas esta não é definitivamente uma dessas vezes... não sei muito sobre
Dan Nakamura
... ou seja
The Automator!
Primeiro contacto, sem dúvida que apenas reparei em
Dan The Automator
pela influência que o estranho projecto
Gorillaz
teve na minha vida musical (mas isso fica para mais tarde, tal como a futura impressão sobre
Demon Days
). Mais tarde com o nome na ponta da lingua reparei que
Dan The Automator
é maioritariamente um produtor envolvido em dezenas de projectos, reparava no seu nome escrito em contra-capas, quase tantas vezes quantas os nomes dos principais intervenientes desses discos...
Dan
é maioritariamente um produtor, investe o seu talento musical abrilhantando os discos onde toca, com um toque sempre interessante, por vezes investe no campo das remisturas (e digo com um talento impressionante) como no caso dos
G-Sides
dos
Gorillaz
e outros... (o
G-sides
é um "album" dos
Gorillaz
pouco conhecido, investiguem).
Mas
Dan The Automator
, entre projectos como os
Gorillaz
,
Handsome Boy Modelling School
e outros, tem assinado já alguns discos por si proprio (convidados a parte obviamente)! Assim é
A Much Better Tomorrow
, o LP de seguimento e melhoramento a
A Better Tomorrow.
Infelizmente a
Better Tomorrow
é um EP complicadissimo de arranjar em Portugal, ainda estou a tentar, mas a
Much Better Tomorrow
é uma viagem supersónica pelo universo de beats de
Automator
. Na capa ele asssina como
Automator feat. Sinister 6000
, ou seja
Kool Keith dos Ultramagnetic M.C.'s
. Convidados do disco
Poet
,
Neph
e
Q-Bert
, que arrasa com o seu corte letal numa das melhores faixas: "I Want da Mic". Mas os instrumentais pseudo-insdustriais sao apenas uma camada, passando essa cama, vemos uma producção arranjada e muito boa da parte de
Dan
, vemos camadas e camadas de funk e até alguma soul, e sempre com um registo vocal de hip hop da velha escola, bem como os beats fortes que acompanham a voz cortante de
Kool Keith
, agora imagine-se no que isto dá...A faixa. "Truth", uma faixa instrumental onde
Dan
deposita a alma na sua forma de produzir, um instrumental denso, com um baixo funky, e um estilo de programação ritmica perfeita!
O track que se segue, "Buck Buck" é daqueles verdadeiros comprimidos aliciantes old-skool,
Poet
a rasgar com um flow agressivo, o instrumental forte de
Nakamura
, comparável a
Gangstarr
e as producções da casa
Premier
, este é um dos melhores temas do Lp.
São 53 minutos e 17 segundos de
Nakamura
, isto será mais que o suficiente.